Partners
Building Relationships for a Digital Age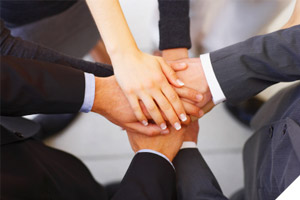 As the world moves towards a new digital age where electronic data becomes the prevalent method of information storage and exchange, we believe that security will become the most important factor to ensure its confidentiality and integrity. DynaPass' out-of-band architecture allows for a simple yet effective layered security that can benefit any industry managing sensitive information.
By partnering with us, a company will gain a multi-factor authentication solution that will not only bring a company to federal compliance but also ensure the privacy and integrity of the data it protects, while gaining the trust of consumers.
Why Partner with Us?
We are the only patented mobile two-factor authentication solution
Strong out-of-band authentication protects sensitive data from growing security threats online
Simple integration with existings systems allows for a layered security model as recommended by federal standards
For information on our partnership programs, please send inquiries to partners@dynapass.com