Company Overview
Providing Security to the World of Technology and Information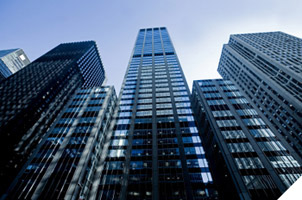 DynaPass™ Inc. provides an out-of-band two-factor authentication solution for companies worldwide, with locations in the United States and Sweden. DynaPass™ can enhance data system security for key verticals such as Healthcare, Education, Financial Services, and Subscription Based Services using our mobile authentication technology.
The technology underlying our flagship security solution, DynaPass™ is patented under U.S. Patent #6,993,658, and offers strong authentication for enterprise and consumer applications. The DynaPass™ security platform allows users to receive a one-time password (OTP) via SMS text message to authenticate when accessing network assets. By leveraging a widely available device, a mobile phone, the patented DynaPass™ security solution enables rapid deployment of a zero-footprint technology and cost-effective two-factor authentication.
We are driven by the belief that security and simplicity are intrinsically tied. We believe that the mobile phone is the ideal tool to accomplish both. Our technology provides the strong, out-of-band security that protects against today's threats as well as the simplicity afforded by the use of a ubiquitous device.
Our technology, DynaPass™, was awarded the Red Herring Top 100 Global Technologies in 2010, and in 2007, was the awarded the "Oscars of Wireless", WBI Award for Wireless Broadband Innovation.

2007
WBI Award for Wireless Broadband Innovation

2010
Red Herring Top 100 Global Technologies in 2010