Subscription Services and Online Authentication
DynaPass Protects Consumers from Online Attacks and Identity Fraud
Large amounts of information, including personally identifiable information, currently flow through the internet through some form of online accounts, such as an email, social network, or store account, or some other subscription service. These accounts may store highly sensitive data like credit card numbers or social security numbers. The government has already issued regulations regarding the security and management of certain confidential data affecting major industries, such as health care and banking, requiring them to use stronger authentication methods. Many common accounts, however, are unregulated and currently employ single-factor authentication using a 'username' and 'password'. These accounts are more vulnerable to online threats such as man-in-the-middle attacks and malware. When an account is compromised, it may result in great financial loss and downtime for the company, as well as affect its reputation.
The DynaPass™ Solution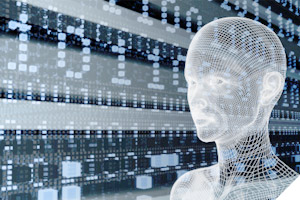 Some industries, such as the multi-billion dollar gaming industry, have started to acknowledge the need for stronger authentication in response to the growing occurrence of account theft. The majority of gamers now play games online using a personal account, making user authentication a major responsibility. The downtime, manpower, and financial loss that can result from dealing with hacked accounts could cost companies millions annually. Some of these companies now offer their own two-factor authentication solution. Most companies however offer no protection at all.
We believe that our DynaPass™ system can be the solution to these companies by providing a layer of security that is easy to integrate into existing systems, while secure enough to protect accounts from theft. DynaPass™ also helps maximize profit margins from online subscription services by mitigating the costs associated with identity theft. Powered by a patented two-factor authentication solution, the DynaPass™ security solution limits unauthorized access using a zero-footprint out-of-band authentication method via the user's mobile phone and SMS text messaging. We believe that the added security will reduce the down-time and costs associated with stolen accounts. DynaPass™ software-as-a-service application (SaaS) may also enable compliance managers and executives to easily identify, prioritize and remediate fraud within a service. We believe that any business that has to manage user accounts can benefit from the security of DynaPass™.
Subscription Accounts
Store Accounts
Social Network Accounts
Email Accounts
Intranet Accounts
Government Accounts